If you are looking for some amazing steampunk fiction, look no further. Gail Carriger is the author for you.
The series starts with
Souless
.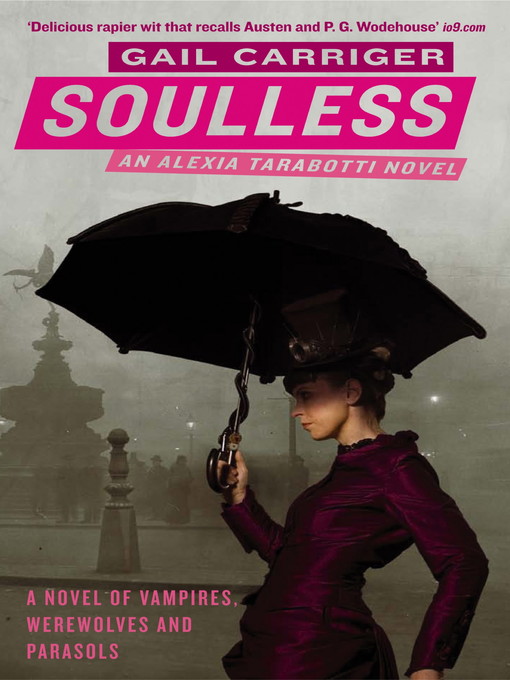 "Carriger debuts brilliantly with a blend of Victorian romance, screwball comedy of manners and alternate history. Prickly, stubborn 25-year-old bluestocking Alexia Tarabotti is patently unmarriageable, and not just because she's large-nosed and swarthy. She's also soulless, an oddity and a secret even in a 19th-century London that mostly accepts and integrates werewolf packs, vampire hives and ghosts. The only man who notices her is brash Lord Conall Maccon, a Scottish Alpha werewolf and government official, and (of course) they dislike each other intensely. After Alexia kills a vampire with her parasol at a party—how vulgar!—she and Conall must work together to solve a supernatural mystery that grows quite steampunkishly gruesome. Well-drawn secondary characters round out the story, most notably Lord Akeldama, Alexia's outrageous, italic-wielding gay best vampire friend. This intoxicatingly witty parody will appeal to a wide cross-section of romance, fantasy and steampunk fans.." - Publisher's Weekly
"Lyall understood a broken heart, but it could not be allowed to rumple perfectly good shirtwaists."
"Ivy Hisselpenny was the unfortunate victim of circumstances that dictated that she be only-just-pretty, only-just-wealthy, and possessed of a terrible propensity for wearing extremely silly hats."
"Mark my words, I will use something much, much stronger than smelling salts," came a growl in Miss Tarabotti's left ear. The voice was low, and tinged with a hint of Scotland. It would have caused Alexia to shiver and think primal monkey-thoughts about moons and running far and fast, if she'd had a soul. Instead it caused her to sigh in exasperation and sit up.
"Soulless
is a character-driven romp with great worldbuilding and delicious rapier wit that recalls Austen and P.G. Wodehouse." - io9.com
"Many a gentleman had likened his first meeting with her to downing a very strong cognac when one was expecting to imbibe fruit juice - that is to say, startling and apt to leave one with a distinct burning sensation."
Many readers find the book quotable as well. You'll find Carriger's writing smart, funny and engaging.
1. Soulless
2. Blameless
3. Changeless
4. Heartless
Check out
Gail Carriger
.
hello-lovey
thanks!