This movie could be the best or the worst. Depending on how you look at it.
Its from the creator of Napoleon Dynamite. It has its loveable loner as well, Benjamin ( Michael Angarano). The home schooled fantasy writer. And the movie goes further with all the geekdom out there. Everything from nerdy sexy to just strange.
"Well yenno like all great writers you're gunna have to go through a lot of crap, but someday your junk will be seen by all.... and it will be AWESOME."-Tabitha
There is Tabitha (Halley Feiffer who is usually in Noah Baumbach films like a good luck charm). Unfortunately, she didn't exactly charm this film.
Also the wonderful Jemaine Clement from Flight of the Concords is in it as the Fantasy writer who loves to play around with characters names. Except, he really hasn't had a best seller as of late.
This is sort of a story with in a story. Benjamin has a fantasy based on his father that he didn't know. He goes to a workshop hoping the great Chevalier (Jemaine Clement) will consider it as a winner in a contest. He's hoping to get some good input on how to be a better writer. Unfortunately, Chevalier steals it and changes the name.
As the film progresses we get to see the real story in Benjamin's mind, Chevalier's version and then the indie film maker's version put together by the fabulous Hector Jimenez. In the story version Sam Rockwell plays the main character. And it is funny how the two different writers see the story.
Naturally, its a film which possibly has as many fans as it does haters.
But as off beat and strange as Jared Hess is, he does have a very interesting mind. Yet, its definitely not a film for everyone. In some worlds its already a cult classic.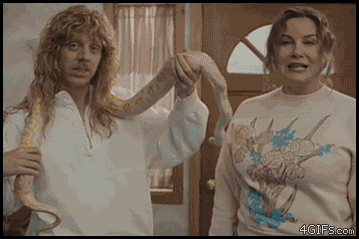 Rita Coolidge plays Ben's mom.
STORYLINE: Benjamin, home-schooled by his eccentric mother, is a loner whose passion for writing leads him on an journey as his story first gets ripped off by the legendary fantasy novelist, Ronald Chevalier, and then is adapted into a disastrous movie by the small town's most prolific homespun filmmaker
tumblr.